Hey guys I know I know I haven't posted anything in foreverrr but I'm back and planning on posting more for you guys.
So I saw in a magazine where a girl made a ginger smores cake on the grill and used a cast iron skillet, so I thought "smores pie on the grill!"
You just need 4 things (technically 6 counting the cast iron skillet and the grill)
Graham Crackers-1 of the parts that's packaged in the box. (you know what I'm talking about right?)
Marshmallows-1/4 to 1/2 of a bag
You kind of just have to guess depending on how many you want on the pie, same thing goes with the chocolate.
Turn on the grill and put the skillet in to get it warmed up, or just put the skillet on the grill after you grilled your dinner.
Crush the graham crackers, I just put them in a ziploc bag and did it with my fist, I have a lot of aggression, good way to take it out.
Once the skillet is heated up put the butter in and let it melt, then add the graham crackers.
Mix together the melted butter and graham crackers as if you would be making a graham cracker crust.
Once mixed shut the lid and let cook for literally 1 to 2 minutes.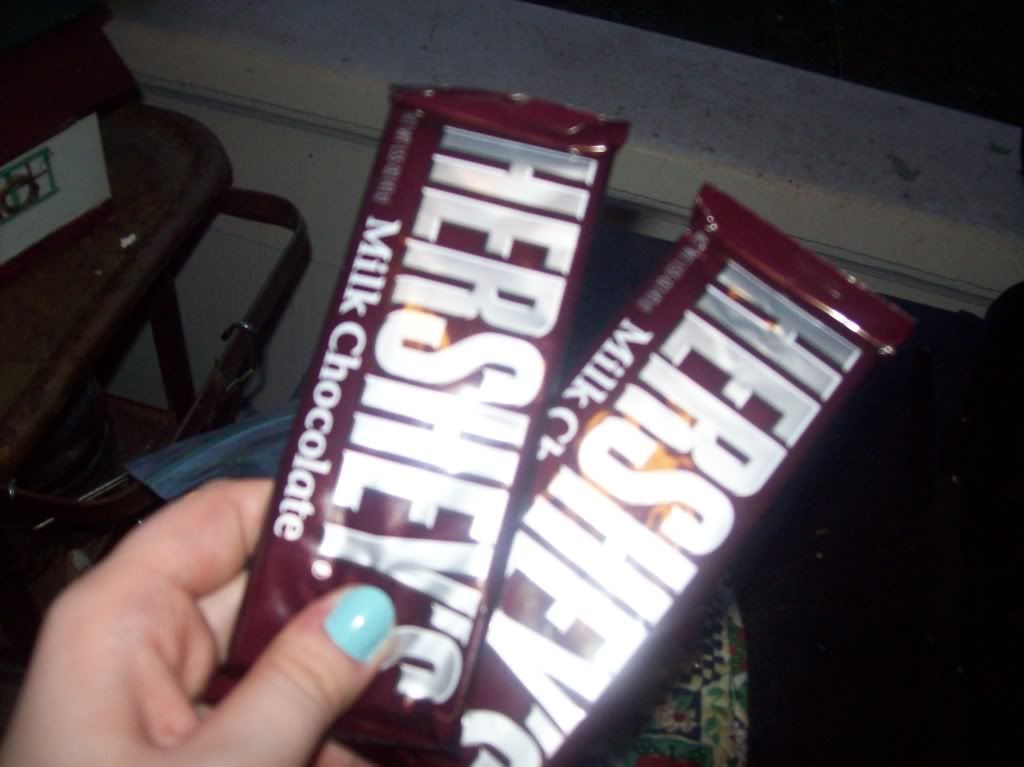 Now for the finishing touch the marshmallows!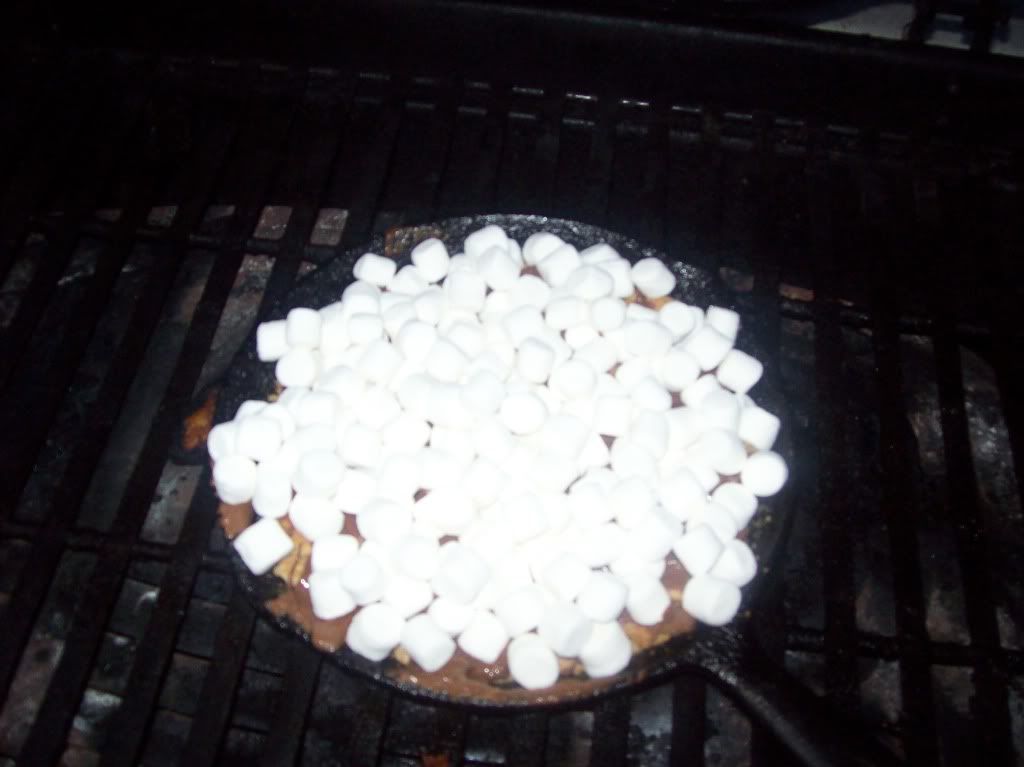 Sorry for the brightness I made this when it was getting dark and for some reason i only took 1 picture.
So one you put the mellows on shut the lid and let them melt and get brown. this takes about 3, 4 minutes.
Then take off when done, I forgot to take a picture of the whole finished product but here's half.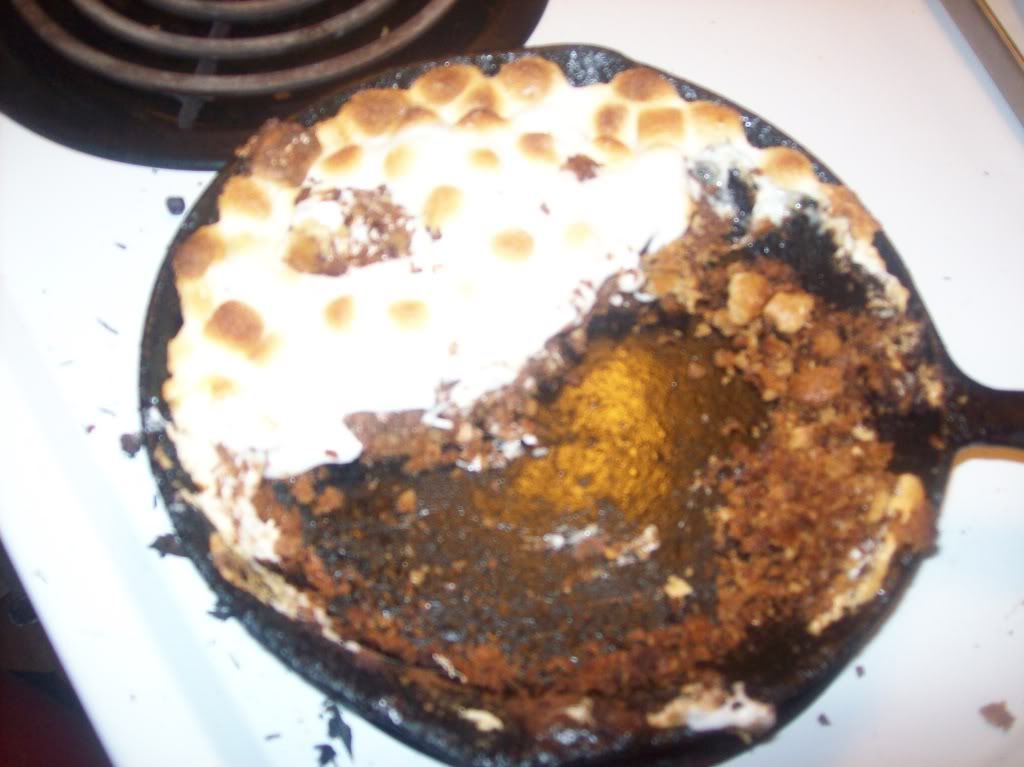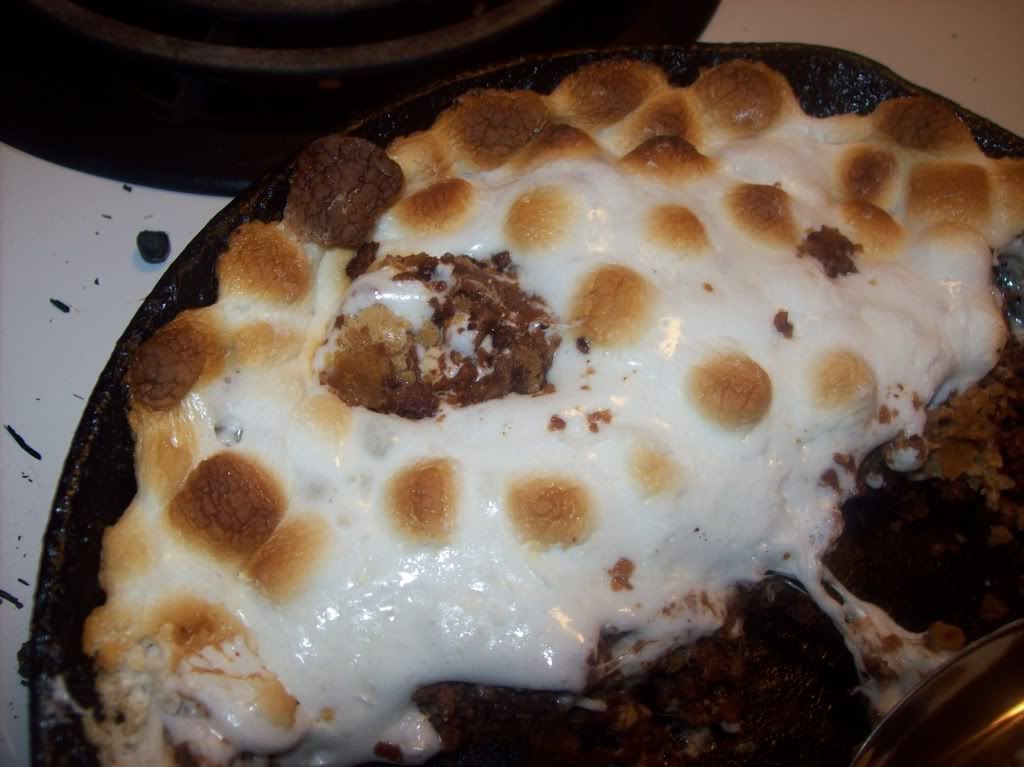 Then enjoy! i hope you guys try this recipe, oh and did i mention it's easy to make like reallyyyy easy.
So yeah have a sweet weekend!